KINGVALE GERMAN SHEPHERDS
INTELLEGENT, LOYAL, LOVING
ARKON VOM ALTENBERGER-LAND
Sch H3 KKL1 HD/ED Normal
We are thrilled to announce that our first import, Arkon now calls Australia home. This young male is proudly co-owned with Matt & Caz Morris and will stand at stud at Freevale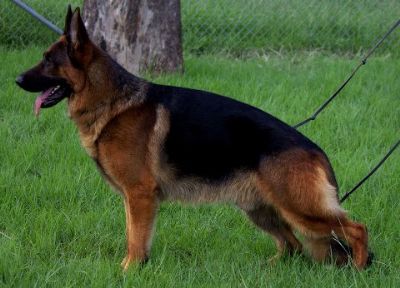 This photo was taken while Arkon was in quarantine and "what you see is what you get", he is absolutely a stand out, very correct and with excellent strength, type
Arkon is a striking young male that has been shown in Germany, winning classes in very strong competition. At just two years of age Arkon has his IPO 3 (Sch H3) , KKL1, HD/ED Normal and a very low breed worth of "ZW 82".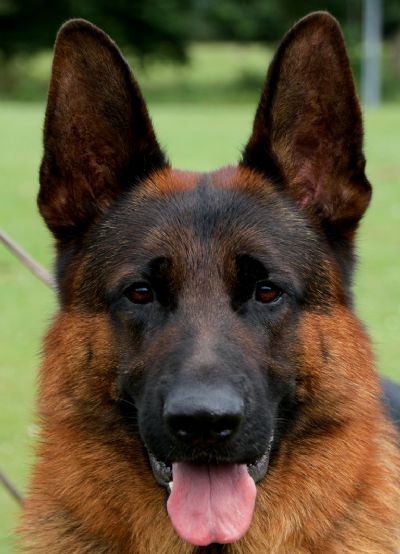 English translation of German survey:
65cm. Large, substantial strong, dry and firm dog of very good body proportions. Very good expression, very well pigmented with very good masculinity. High, long withers, straight, firm back, very good length and very good lay of the croup. Correct angulations of the fore and hindquarter. Balanced chest proportions. Stands correct in front. Steps straight front and rear. Shows very powerful, very good ground covering gait with strong hindquarter drive and very free forehand reach with very good presence. Firm in character, TSB pronounced. Virtues.. Properly developed male with very good pigment and very good angulations. Surveyor: Gunther Muller.
.
Contact Details
Ivan & Sonya Pacek
Tahmoor, NSW, Australia
Phone : 0419688019
Email :
[email protected]